Reading Time: 5 mins  Speak Time: 8 mins
In today's world, there are many ways to generate leads. But not all of them work as they should. So, what is the best lead generation website for real estate professionals?
This lead generation website helps real estate agents to generate more leads by providing them with information about their clients.
You can also use this lead generation website to promote your business and increase your sales.
In today's world, there are many ways to generate leads online. But not all of them are effective or even legal. So what should you be looking for when choosing a lead generation website?
Let's dive into more details about lead-generating websites for real estate.
What is a lead?
A lead is any of your potential person or company contact information who is interested in your product or service.
For example, a basic lead would be a name, contact information, and company name/location/title.
What is lead generation?
Lead generation is a process of finding people who may be interested in your service and contacting them to reach out more and convert them into your customer.
Importance of lead generation
Why are leads important? Because without them, maximizing growth and revenue is a challenge. Lead generation allows you to reach your target customer easily. This is why filling in the sales funnel with quality leads is the main lead generation goal. The importance of quality leads is obvious. Therefore, focusing on lead generation can help drive quality lead traffic.
Best Lead generating websites for real estate Digital Marketing Netic
Digital Marketing Netic is the most preferred digital marketing agency in The Woodlands, Texas. In this age of digital marketing, it offers a complete digital marketing solution to enhance your digital presence and create immense opportunities for generating quality real estate leads to boost your business.
Digital Marketing Netic makes it easier for revenue leaders to grow. Digital Marketing Netic offers lead generation services that simplify your revenue operations and growth smoothly.
There's a lot going on in the world of marketing, from product manufacturing to customer preferences, and as a marketer in charge of lead generation, you need to make all sorts of changes.
Digital Marketing Netic gives great insights into the efforts you put to generate leads.
Digital Marketing Netic can collect leads from different platforms such as websites, blogs, articles, Forms, News portals, Facebook, Instagram, LinkedIn, Twitter, Youtube, and more…
The processes that Digital Marketing Netic follows:
Utilize an Email Marketing Strategy
Make a strategy for Creative Lead Generation Campaign For Your Project/ Business
Creative Ad copy for targeted social media Audience to collect leads.
Create Lead Generation Forms To Collect Customer Details
Reduce Cost/ Lead To Make The Ad More Cost-Effective
Seller Leads from Focused Campaign
Created effective lead ad Campaign For Buyers/ Sellers
Campaigns For Businesses Related To Real Estate
Email Validation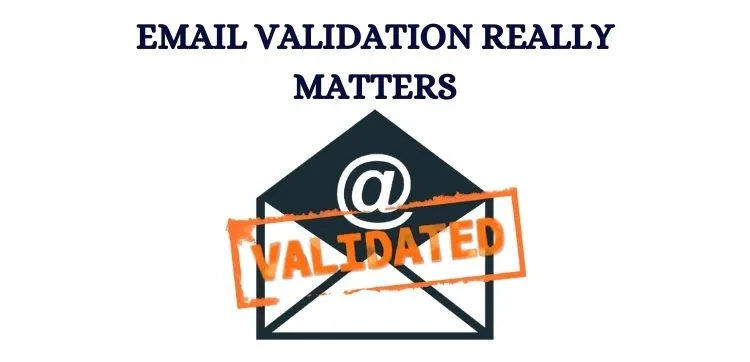 A serious email marketing strategy takes a lot of time and effort with the sole goal of sending the right email to the right person. It's frustrating when despite creating great email content and you can't achieve your targeted goals just because you have some bad or invalid email addresses. In this situation, Email verification techniques are the best solution to verify email addresses without even sending the emails in the first place. Many email marketers are unaware of email verification methods.
To remove this hassle Digital Marketing Netic is here for you!
Digital Marketing Netic provides you with real-time valid emails or leads, so you don't need to think about validation and so that you can focus on your goals.
Why email validation is important?
Well, there are many important reasons for this but most are;
It will improve the email deliverability rate
Avoid hard email bounces rate.
Save time, effort, and money.
Reach your targeted audience.
Maintain an authentic contact list.
Gets exemplary ROI
While a handful of invalid email addresses won't damage your budget, sending emails to masses of invalid e-mail addresses may burn a hollow in your pocket. Moreover, there's a huge waste of your advertising team's time and efforts due to the fact there's no output.
Email verification reduces the chances of bounces which helps to increase ROI, and Digital Marketing Netic will ensure you that. Digital Marketing Netic spends enough on an email marketing strategy to make sure it works.
We know there is a cost attached to each email. Hence, even a single email bounce can affect your campaign ROI. Digital Marketing Netic is the best lead-generating website for real estate, small businesses, website owners, marketers, and more.
Digital Marketing Netic Lead generation service offers a wide array of services, such as:
Sales research
Lead engagement
Account-based management
Appointment setting
CRM migration
What type of real estate leads can Netic provide:
Vacant house
Absentee Owners
High Equity
Tax Delinquent Liens etc
Cash buyers lead
Pre Probate
Tax Delinquent
Liens (Tax, HOA, Utility, Etc.)
Pre Foreclosures
Foreclosures
Failed Listings
Inner-Family Transfer
Single and Multi-Family with Apartments
Divorce
etc.
What information you will get from these Leads?
-Property Address (Address, City, State, Zip, County)
-Mailing Address
-Property Details (Beds, Baths, Sqft)
-Owner Full Name
-Owner's contact info (Phone numbers & emails)
-Equity and Value of Property