YELP Marketing Services
The Woodlands, Texas
Get more eyes on your website with our exciting range of Yelp marketing  services in woodlands, Texas. Having a yelp business page is an effective way to build brand authority and to generate more online leads.
Save time, get more leads, close more deals.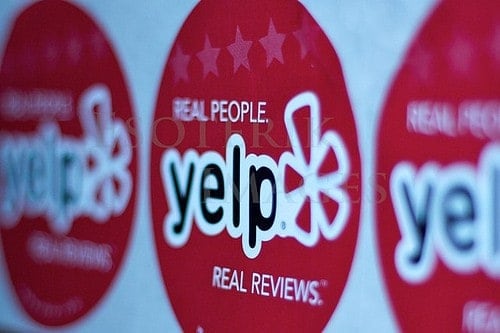 How Yelp Marketing Help You Grow Your Business
Our yelp marketing services in The Woodlands, Texas can help you grow your business. However, it's also time-consuming, which leaves many businesses cold about the idea of engaging on multiple platforms.
As a business owner, you'd probably prefer to be managing your business instead of sitting behind the computer trying to leverage social media content to boost your visibility in your market. However, there are plenty of reasons why more The Woodlands TX businesses are using yelp management tools than ever before. Our social yelp marketing services help you gain the audience you are looking for.
Yelp Marketing For Brand Building
You don't just have to use yelp for lead generation; you can also use it to build up your brand. But remember that social networking isn't as simple as posting a profile for your company – you have to be an active participant.
As you interact with clients on social media, you'll start to form relationships and generate brand loyalty. If you deal honestly with people, you'll also become more trustworthy as a brand.
Working with Yelp Marketing Experts
While the benefits of yelp marketing are undoubtedly valuable, the unfortunate truth is that social media marketing is significantly more time-consuming than other forms of digital marketing. If you're building an online presence, you always have to be available to answer questions, give comments and keep up with conversations. Failing to do so can harm your brand reputation and do more harm than good. 
At Digital Marketing Nectics, we have years of expertise providing great social media  marketing and management services in the Woodlands business. We handle every aspect of the digital marketing campaign, including: 
Identifying your target audience

Choosing the optimal platform for your location and market

Managing your social media presence while creating high-quality content and engagement

Advertising wisely to generate the best ROI possible.
Contact Us For Best Yelp Marketing Services
To keep up in the Internet age, your company needs to utilize every opportunity the digital landscape offers. We know that it's not easy to tackle digital marketing tasks alone, and we're here to help. At Digital Marketing Netic, we'll assess your current online marketing strategies and note any areas that can use improvement. Then, our team will create a unique plan for your business.
If you are interested in Yelp Management The Woodlands Texas, contact Digital Marketing Netic today at 713-396-0874 to learn more about how we can work for you.