Step One: Tired of Jumping From One Platform to Another Looking for Leads?
As a new or seasoned real estate agent who's struggling to ink deals regularly, you might be aching for a way to generate non-stop, high-quality leads.
You set up a time block for yourself, try out cold calling to expired listings, knock on doors in your area to hear "NO."
You're tired of paying Zillow and other advertising platforms to find the competition increasing day-in-day-out.
If you're not getting any traction, the chances are that you seriously need to reconsider your strategy.
Step Two: How I Struggled With Getting Quality Real Estate Leads And What You Can Learn From it?
If you think you're in a tough spot, then let me break it to you that you're not alone. Not too long ago, I was in the same boat as you. I was searching for leads every day with little luck, and all that episode ended up with me in debt.
I used to be a struggling Real Estate Agent in Los Angeles, California not too long ago.
My morning would begin with cold calling homeowners through real estate lead generation software. The leads I was calling had put a hole in my pocket because of how expensive they were.
Little did I know, the leads I was calling zealously were individuals who were already sick of hearing from real estate agents. Because every realtor of my area had bought those leads and called them now and then. So, their angst is justified.
When I came to know about it, I felt defeated.  
I would scour neighborhoods, host open houses of other real estate agents' listings only to land a buyer that was ready NOW.
But, unsurprisingly, that didn't work out. Can you see how my single mistake was eating my time and money?
Step Three: How I Stumbled Upon A Literal Gold Mine and Here's What You Can Learn From It.
One evening I was thinking about where the buyers or sellers are who're ready to move forward either buying or listing their home with me.
And at that point, I already knew that resorting to old lead gen processes wouldn't work. (You can say I learned that from my experience)
While figuring out the best method, I did some thinking and realized "A Problem" homeowners have is they want to sell their homes fast.
They don't want to hear about the alacrity of realtors, all they care about is can a realtor sell their home fast. I also realized that I wasn't capitalizing on digital marketing and was using old tactics to acquire clients.
That was my aha moment.
Without wasting a second, I put together a plan to set up a Carrot website that illustrates how I can solve their problem without wasting a single second.
When I started to use the Carrot website and marketed it using social media and Google Search PPC. The result? I started getting some leads.
Surprisingly, some of them were those owners who were already working with an agent but wanted me to help them out because I knew their problem better than their current realtors.
After conversing with me, almost everyone canceled their agents and allowed me to list their homes.
Step Four: The Easy Four-Step Way to Generate Real Estate Leads Without Breaking Your Bank or Waiting for Ages.
Now you are wondering how do I start? What must I do? What are the steps? I will explain HOW-TO here so you can start immediately and with a real estate agent lead generation website.
Here you go…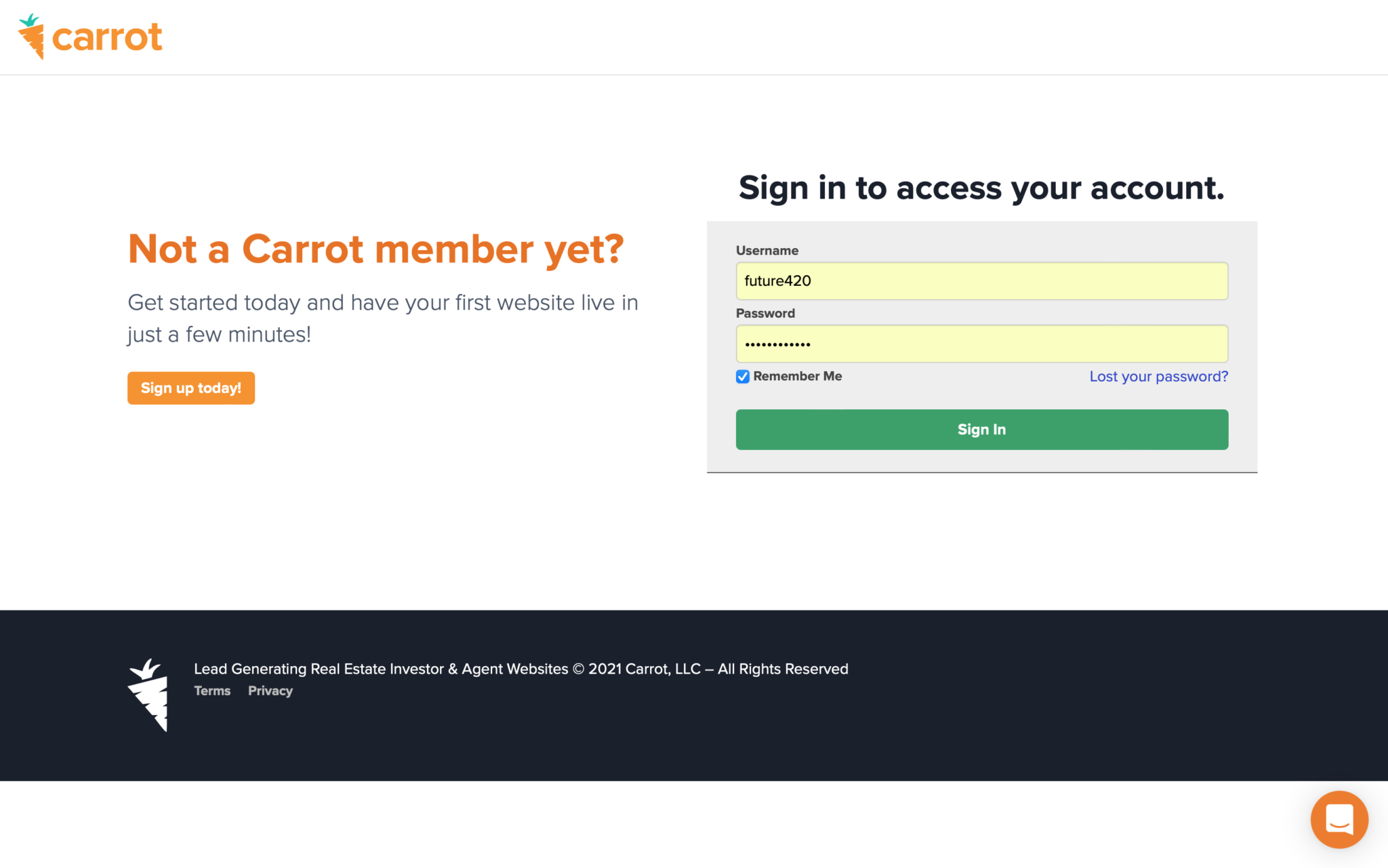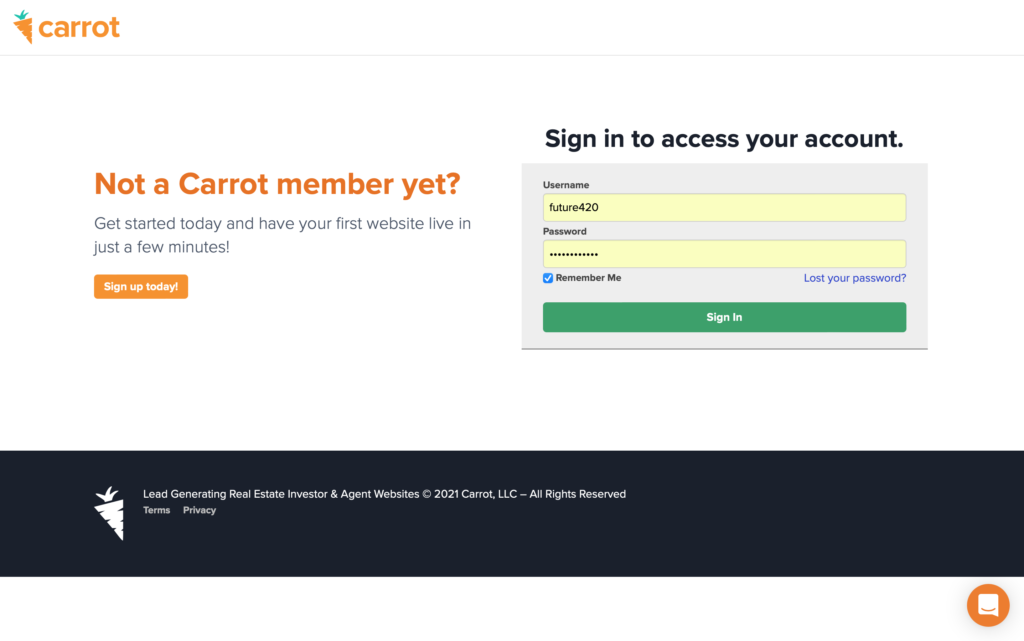 Start with registering a unique domain name for your business that includes your name and city you want to generate leads from and your niche (eg. arbihoustonlistoverasking.com or arbibuyshoustonhomes.com) you can register a domain at www.namecheap.com.
Once you're done with it, next would be to visit www.carrot.com to sign up for their Investor or Real Estate Agent plan. I recommend if you are a Real Estate Agent and an investor chooses the Investor plan, you will be able to switch gears.
Once you sign up and create an account, you will log in to set up the domain name you registered, set up SSL website.

Now choose a template design that works for your business. Select a design that supports content, blogs, and forms for visitors to fill out so you can receive email and SMS once they fill out the form.
In the setup portion of your Carrot account, you can add your business name, your name, social media accounts, business address, email address, and phone number.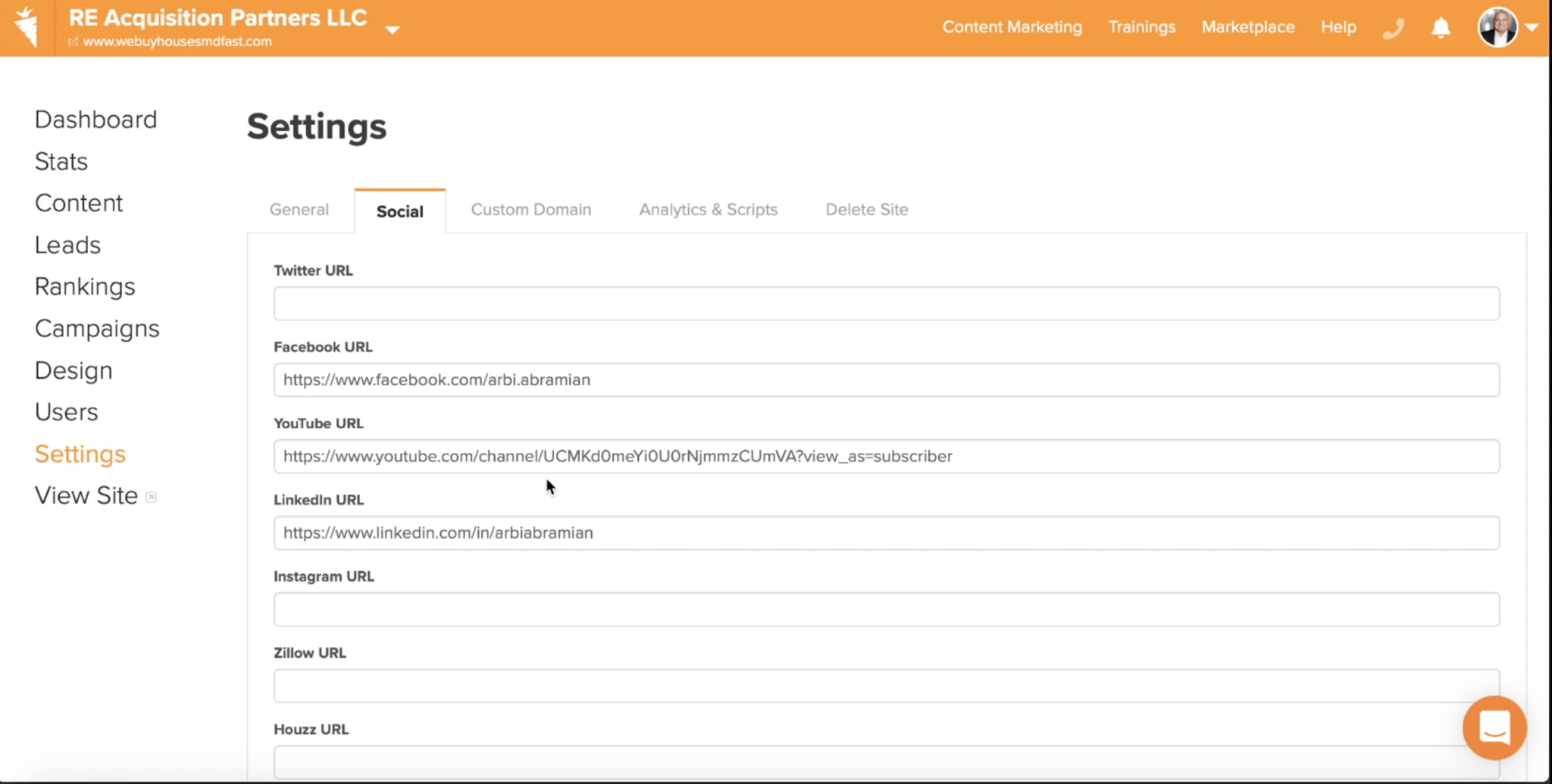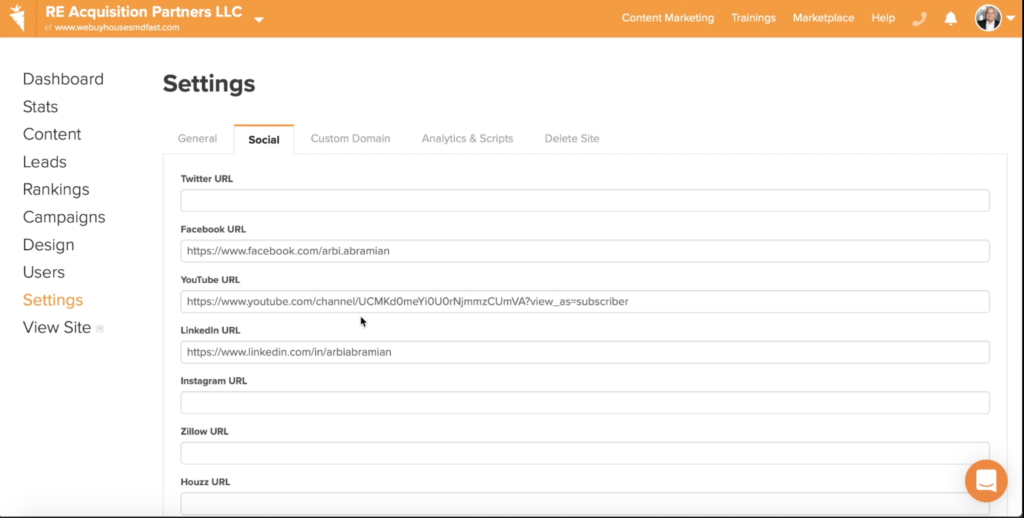 These details you input will automatically populate within your website, so you do not need to manually change these. There are codes in the website template which pull data from your Carrot Profile earlier you filled out
Congratulations! Your Real estate agent lead generation website is live and ready to be shown to your niche city. Now it is time to market your website to everyone who searches online and is ready to sell their home.
What You Need to Know About Marketing?
If you have a tiny budget, start by posting on your personal and business, social media for a free profile. You will get some traction.
If you have a budget to spend, then Facebook/Instagram advertising and Google Ad Pay Per Click (PPC) will be the best approach.
Remember, these will be your leads who are ready to pull the trigger when both parties come up to an agreement.
Secret Insight…. If you decide you would like to refer your lead to another Real estate agent for a referral commission, introduce the buyer or seller to the real estate agent you wish for them to take over. But make sure you fill out NAR forms to receive compensation for your lead/client after it closes.
Step Five: Want Me to Show You the Way and Help You Setup Your Website for Free?
There is a technical side to this if you can maneuver around Carrot website builder (It is designed around beginners) to adjust the meta-tags, keywords, headers, and description to build and help your website SEO optimization.
Don't worry, I'm here to send the elevator back and help you create this website for FREE in this Carrot basic HOW-TO workshop via zoom.
Leave your email and we will send you the date and time and we will also email you our recorded zoom workshop.